PATIENT VISITS MEDICAL RECORDS COURT DOCUMENTS INTERVIEWS FOCUS GROUPS MEETINGS CONFERENCE CALLS AND MORE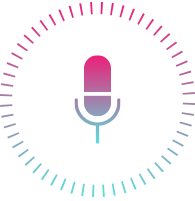 FLEXIBLE. DETAILED. EFFECTIVE.
Welcome to Minneapolis Transcription,
A complete transcription solution in a single package.
At Minneapolis Transcription, we strive to provide the best quality services with an experienced team of transcribers who have over 17 years of experience. Our proven process ensures accurate transcriptions and our 24/7 customer support is there for you anytime!
We make sure to offer a wide range of transcription services for all different types and sizes of projects. From one-time jobs that require only essential accuracy to get the job done quickly and efficiently without wasting time on details or long-term cooperation agreements; down even providing custom solutions explicitly based on your needs!
Minneapolis Transcription has you covered no matter what type of audio transcription services you need. Whether it's a business-related issue, justice proceedings, advocacy issues in healthcare, or education – we have the solution for anyone's needs.
We're proud to offer the best in transcription services. Our transcribers are based solely here in America, giving us exclusive advantages that our competitors don't have!
ALWAYS AVAILABLE TO ASSIST YOU
Our customer service department is here to help ensure that your needs are met. We take pride in providing exceptional and prompt support, so you can feel confident knowing all of the resources available for whatever issues may arise.
At Minneapolis Transcription, we take your unique needs and turn them into a custom product. If you can't find it anywhere else on the market, come to us!
Transcription Services in Minneapolis
With a little imagination,
Anything is possible!
Minneapolis TRANSCRIPTION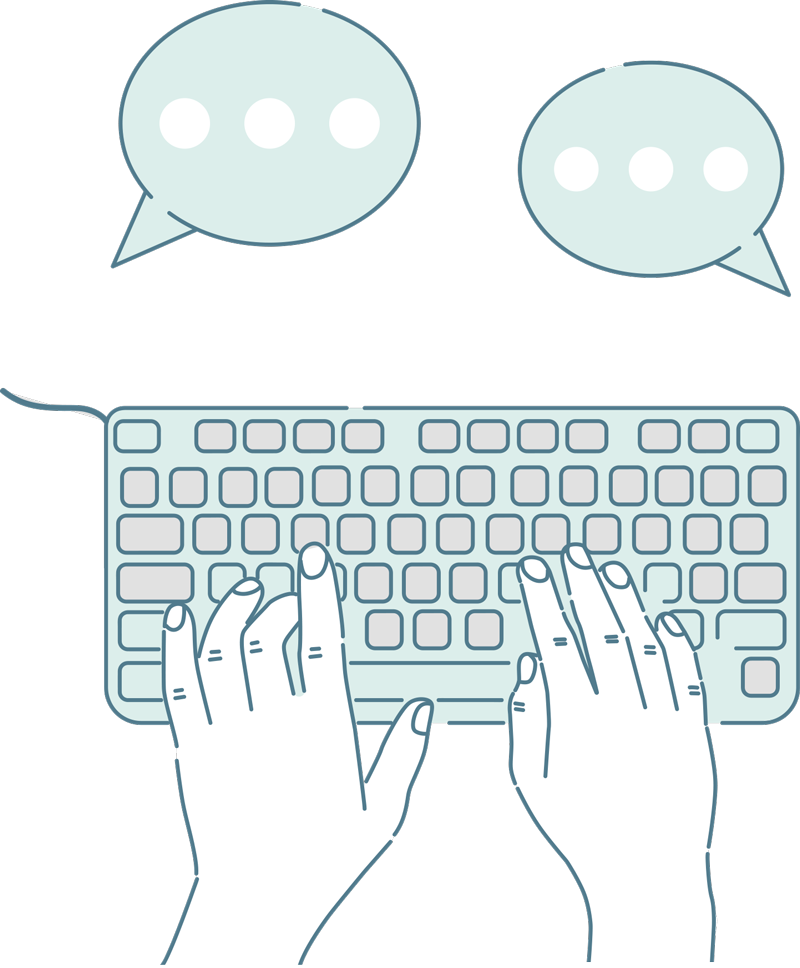 YOU NAME IT; WE CAN DO IT!
Looking for an audio transcription service that can turn around your work in a snap? Look no further! We provide fast, affordable services to cover all major industries.
Our transcripts are highly customized to fulfill the needs of a wide range of professionals.
OPERATING EXCLUSIVELY WITHIN THE U.S.
With our obsession with the quality of work that transcribers and editors do, we keep transcripts local. Only a domestic team is more than enough for us!
HIGHEST STANDARDS OF EXCELLENCE
We have the highest standards and expectations in the industry. That's why we do inspections to spot any mistakes, and we have team members examine each document before it's finalized.
JUST-IN-TIME DELIVERY
No matter how much work needs to be done, our team is committed to delivering high-quality transcripts by your deadline – every time!
THE RIGHT PRICE
Transparent pricing and upfront customer service are just two of the reasons why we offer our services.
TIMELY CUSTOMER SERVICE
When we say that our staff is available 24/7, we mean it. You can contact us any time of day or night because we are always on the other end of your phone call or email message – ready and waiting with helpful advice for any problems you might have!
Minneapolis MEDICAL TRANSCRIPTION
NO MORE CHARTS
Remote Scribe is the future of medicine. It allows doctors to spend more time with patients and less on paperwork, allowing them to focus their energy where it's needed most – in patient care. With Remote Scribe, documentation will be accessible and efficient like never before!
EHR Compatible
We're here to make sure all your health records are up-to-date with the latest information, so you never have to worry about forgetting a detail again.
We use patented integration techniques that connect us directly into your EHR by mapping notes and other information specified in their fields.
COMPLETELY ADAPTABLE
Remote Scribe is the future of medical transcription. With Remote Scribe, we will never have to worry about these tedious tasks again!
The HIPAA compliant interface allows for seamless transferral of your records or documents from one system into another. Anyone can do it with an internet connection in just a few clicks.
ULTIMATE PROTECTION
We use 100% HIPAA-compliant encryption technology, multi-factor authentication and deidentified patient data to ensure your privacy remains intact throughout every step in our process.
FREE DEMO
Hey, let's get to work! You can try out our services with a 30-day free trial that includes unlimited transcription.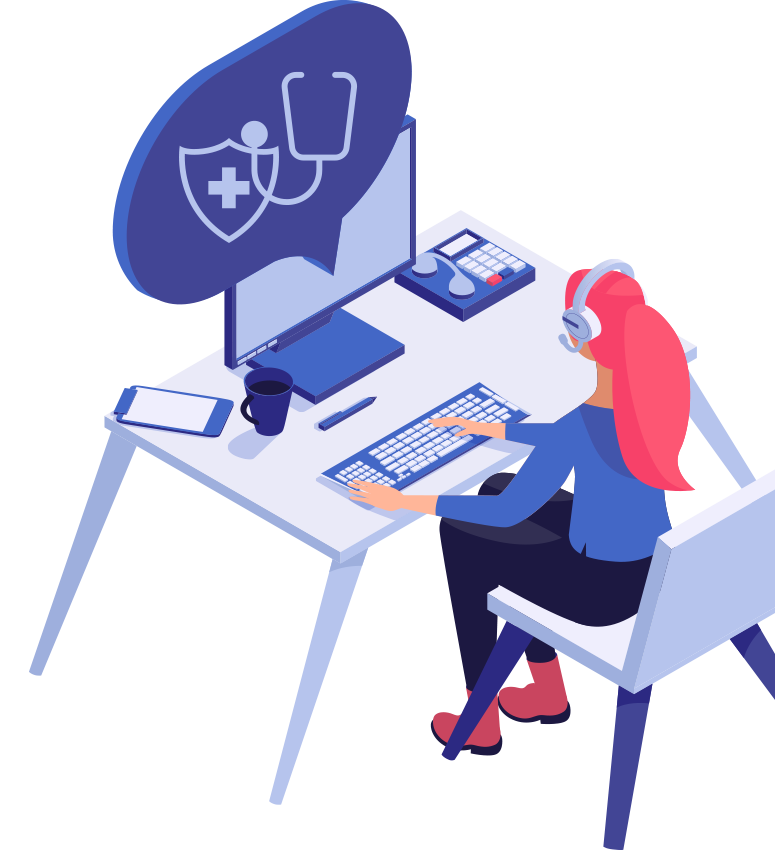 FREE GUIDE FOR MEDICAL PROVIDERS: NAVIGATING DOCUMENTATION SOLUTIONS
"The turnaround time is phenomenal. The staff are friendly, courteous, and are quick to respond to any issues you may have. I highly, highly recommend this company for any of your transcription needs."
Cindy W.
Medical Secretary
Berkshire Orthopedic Associates
★★★★★
"They have excellent customer service! I highly recommend them! We have been using their service since 2005!! I would give them a five star review for impeccable service."
Suzanne B.
Office Manager
Physicians Medical Rehabilitation Associates
★★★★★
"We have been working with Princeton Transcription* for a few years. Princeton is our first choice for all of our transcription needs. Their quality of work and quick turnaround time is perfect for our needs. We are very happy working with Princeton!"
Marisa K.
Project Logistics Manager
Human Factors MD
*Princeton Transcription (PTI) is our parent company.
★★★★★
"Coordinated Medical Network has been doing business with PTI* for 15 years. We have always been very pleased with their services. They always go the extra mile for us and are very pleasant to work with."
Coordinated Medical Network
*Princeton Transcription (PTI) is our parent company.
★★★★★
"Princeton Transcription, Inc.* is a solid transcription service that delivers accurate results with an excellent price. Turnaround times are superfast and the account managers are incredibly professional. Highly recommended!"
Heather H.
Office Manager
Donald R. Counts, M.D.
*Princeton Transcription (PTI) is our parent company.
★★★★★
"As a customer of Princeton* well over 12 years I can tell you for sure there isn't anyone out there better. I have been in the medical field for 35 years and have utilized many companies, this one is top notch. You can't go wrong with this company. I have nothing but respect for the way they run their business."
Kim S.
Office Manager
Stuart J. Gordon, M.D.
*Princeton Transcription (PTI) is our parent company.
★★★★★
"We have used Princeton Transcription for many years. They have spoiled us for any other service. They provide timely turn-around; are competent and efficient- always willing to work with us to make sure we have what we need, when we need it. I highly recommend their services."
Terry Murillo
Practice Coordinator
North Atlanta Pulmonary & Sleep Specialists
*Princeton Transcription (PTI) is our parent company.
★★★★★
"We have been using Princeton for a few years now. They are reliable, their transcription is accurate, and their turnaround time is excellent. If there's an issue, they are always willing to resolve it, or help with it, depending on the situation. I would highly recommend them to anyone looking for a reputable, dependable transcription service."
Melanie Cellini
Dr. Jeffrey D. Gaber & Associates, PA
*Princeton Transcription (PTI) is our parent company.
★★★★★
Have a transcription project in mind?
Let's get to work.
Fill out the form below to request our services. Our staff will be in touch with you within one business day! If this is a time-sensitive matter, please call 612-260-5270. Thank you!